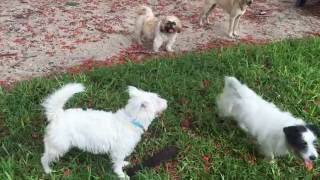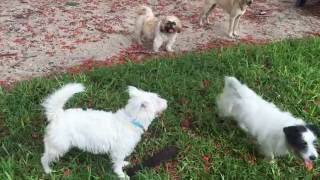 Bouncy fun video of the ranch!
Oh the fun we have at the ranch!! Check out some of our guests just being themselves and having a blast at the same time! Woo hoo!!
June newsletter! Barkin' fun!
There are lots of great things going on at the ranch. Check them out in our newsletter! Click here for more information!
Warm Weather Safety for Your Pup
At the Ranch, we take extra precautions and safety measures to make sure pups are safe and comfortable such as playing with the...