There are so many heart-warming stories about heroic dogs doing stupendous things that we wanted to share a few with you to help you smile today. Many of you remember wonderful Arkana who traveled the world saving lives by sniffing out bombs. Another wonderful dog alerted his owner to cancer that she had. He kept sniffing and pawing at one spot and would not stop no matter how much she tried. His unusual behavior prompted her to seek out medical attention which is when they d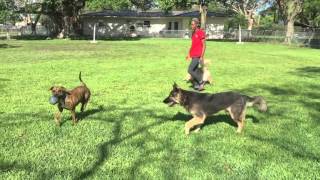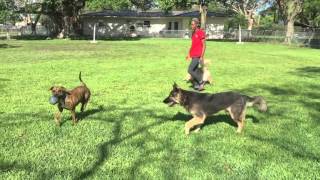 This is why we have so much fun here!
I mean seriously! These dogs are just so much fun that every day, being at the ranch means fun, fun, fun! Check out everyone playing and hanging out with their buddies! We hope to see you all soon too!!
Dog taxi, artwork, fun and more!
Check out our newest newsletter full of fun and helpful things for you and your pup!! We hope you find them helpful and we look forward to seeing you all soon!! Thank you fro our whole ranch family! #dogtaxi #animalance #MikeTesch #dogportrait #dogboarding #dogdaycare #dogdaycare #dogkennel